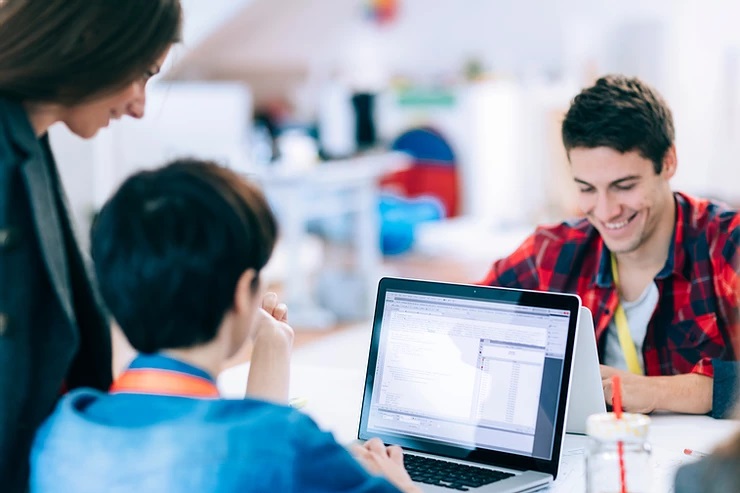 DID YOU KNOW: Almost half of UK firms have been hit by cyber-attacks in the past year and the number
News and Blogs
15th February 2018
Any company holding personal data, irrespective of size or value, is more likely to be vulnerable to these targeted cyber-attacks. But, on the other hand, you might think, "Well, we've not been hit by a cyber-attack so far, so what are the chances of us getting hit?"
Companies holding personal data, more than ever before, MUST use IT support and take Data Protection and Disaster Recovery as seriously as taking out Business Insurance policies. Some Insurance companies now cover data loss and IT security breaches, specifically for two reasons; 1. The threat to data is real with actual associated costs, and 2. Legal obligations are more transparent and stringent than ever, and all parties holding personal data are solely responsible for upholding them.
With GDPR coming into effect in May 2018, businesses must prove that they have ensured 'appropriate security and confidentiality of the personal data.
Countering Cyber-Attacks
Microminder offers a range of Data Protection and Disaster Recovery options, all developed to aid with compliance with Data Protection through GDPR but also to ensure commercial benefits such as reducing downtime and maximising productivity and, in turn, profits:
VigilanceTM Security Suite – a powerful, combined and comprehensive managed security product incorporating Antivirus, Web Control and System Performance Monitoring that alerts our team to suspicious activity enabling a fast, effective response to threats your network faces.
QuarkTM Cloud Backup – providing complete peace-of-mind in a GDPR and Healthcare Information Governance compliant environment; with end-to-end encryption and up to 30 days of historical version control to retrieve loss or corrupted data through technical faults, human error or attack. In addition, affordable Data Plans ensure you only pay for what you need.
UptimeTM – The ultimate in disaster recovery, Uptime will replicate your entire primary server every 15 minutes and should your primary server go down unexpectedly, our technical team, working remotely, can spin your network up, migrate it across to the Uptime Server and have your entire workforce back up and running within 30 minutes. This powerful service prevents significant commercial loss and keeps your business running.
Don't wait for a disaster before you act. ACT NOW
*source UK Government
Author: Angela Nyarko
Angela Nyarko is a Technical Sales Consultant with Microminder. In the five years she has been with the company, Angela has seen the growing need for businesses to invest in protecting their networks. She has experienced sites hacked through their Chip and Pin devices via dangerous web link browsing and, most recently, the stratospheric rise in the number of Ransomware attacks through Trojan-type email attacks. She is Microminders 'go-to' person for all Protective Managed Services such as Online Back-Up, Disaster Recovery and Security.
We excel in Microsoft products and have expertise in IT support for Dental practices. With over three decades of experience in the dental sector, we understand what makes a successful practice and how our expertise and knowledge can help you deliver your IT strategy. So, get in touch today for specialised dental IT and VoIP Telephony support.
For more information, you can call us today on 0208 799 6883 and speak with one of our Solution Consultants.
Back to News