Dental IT Services For Your Business
News and Blogs
5th October 2021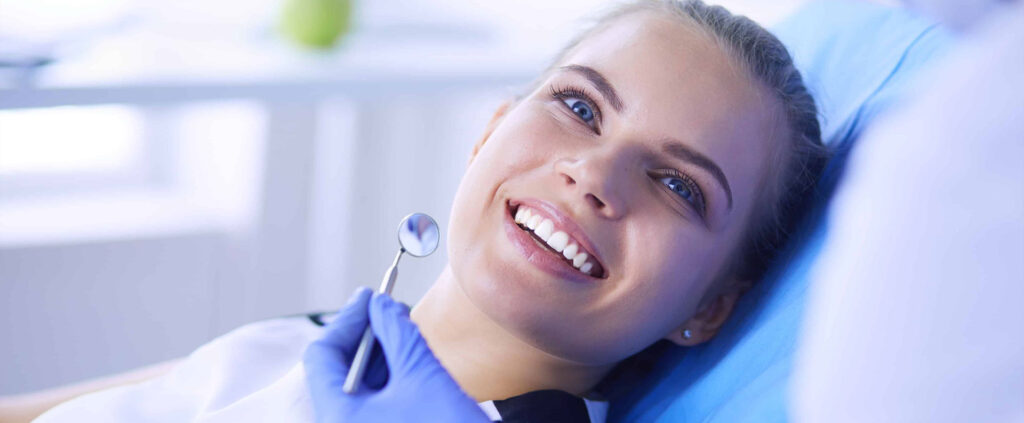 Here at Microminder, we are passionate about helping businesses thrive using the latest technologies and advanced computer systems. However, as dental IT specialists, we know how frustrating it can be when technology isn't cooperating. This frustration only increases when your IT issues get in the way of valuable patient work. 
Our Dental IT services offer the latest programs that work with you and your needs as a practice. We want you and your team to focus on what matters most for your patients and business. So, leave the technicalities and IT troubles to us! 
What Dental IT Services do We offer?
ContactAssist
ContactAssist is a solution for contact management. This solution helps all team members stay on target and achieve their business goals as a unit. In addition, the program links your telephony and patient management systems. This cohesion allows for more efficient patient verification and patient services. 
With ContactAssist, you can:
Benefit from the user-friendly interface to store patient information.
Identify patient calls instantly.
View patient records and information in 1 click.
Keep records up to date and write notes and relevant information about each patient for future reference in real-time while on a call.
Improve patient support and assist receptionists when patients with long-term conditions call about booking appointments.
Record calls for future reference.
IT Support
You can have all the latest technology in the world, but if you and your team are in the dark about how to use it, this all counts for nothing. If anything, it could make things a whole lot worse!
You don't need to stress when you join Microminder, as we understand that each dentist has different needs and needs tailored solutions and support.
One of the significant advantages of choosing Microminder is that we offer 24/7 IT support for dental practice staff. This support can help you set up your IT systems when you have questions about using the programs and optimising them for maximum efficiency. 
Therefore, we have designed four flexible support packages so you can choose the level of assistance you need. So you can rest assured that no matter what happens to your technology, you can call us or drop us a message and have a tech team member support you through the issue at any time of the day. 
Consultancy
As a small independent dental provider, you must spin many plates to keep the staff and patients content and the finances in order. Although IT support is essential to your business strategy, we know that patients come first. As a result, you often have a long list of jobs to do before considering IT maintenance and IT technology optimisation. Let us step in! Our professional team offer consultations so we can take that item off your to-do list. We want to set you up with a solution to maximise your IT services without wasting your precious time. 
Microsoft 365 Cloud Solutions
As Microsoft Silver Partners, we can provide you with Microsoft solutions to modernise your workplace. These solutions can help you utilise IT to increase productivity, collaborate with other team members or sister Practices and enhance your company's security. 
Latest VoIP Technology
Use your existing internet connection to call via the cloud with our VoIP phone system. It's typically cheaper, more reliable, and higher quality than traditional telephone communication systems. Read more about our VoIP services to find out how it works and if it suits you and your dental surgery. 
Benefits Of Choosing Our Dental IT Services
Dental Specialists
Whilst companies that work with several different businesses can deliver dental IT solutions, we design our packages with dentists in mind. 
Experience of 35+ years in IT support for dentists 
We specialise in supporting dental surgeries in the UK and have over 35 years of experience in this industry. Our team knows that working in a medical practice comes with a unique set of challenges that other independent businesses may not face, so we are here to help you resolve these IT issues and prevent them from occurring. 
Change your plan to suit your needs.
We recognise that your needs might change as you become more familiar with our programs, your business grows, or even adapt to new ways of working through COVID-19. Therefore, if you choose a rolling 30-day contract, you can update your plan at any time to take effect for the following month. 
Microminder Covered Areas For Dental IT Support Service
Microminder can offer your Dental IT services across the UK. We have worked with over 1,800 dental practices all over the country as more practices adapt to using practice management systems and utilise the internet for their calls and file storage needs. 
Some of the locations we cover include these major cities:
Dental IT Belfast
Dental IT Birmingham
Dental IT Bristol
Dental IT Edinburgh
Dental IT Glasgow
Dental IT Manc
Dental IT London
Please do not hesitate to contact us to see if we can offer you our dental IT service in other locations.
Help Others When You Improve Your Business
Alongside benefitting from our services in IT for dental offices, when you choose Microminder, you also support Bridge2Aid. This charity helps fight against significant causes of poverty by strengthening healthcare systems in communities that need it most. Bridge2Aid believes everyone has the right to safe dental care in emergencies, and Microminder and our customers are proud to support them. 
Ready For Smarter Dental IT Solutions?
Join the 1,800 dental practices in the UK that benefit from choosing Microminder as their top choice for dental IT companies. 
Back to News